Chairs
Mar 18, 2023 - Apr 9, 2023
Delegates
Mar 19, 2023 - Apr 28, 2023
Head Delegates
Mar 19, 2023 - Apr 28, 2023
Faculty Advisor
Mar 19, 2023 - Apr 28, 2023
Observers
Mar 19, 2023 - Apr 28, 2023
"Join us in creating a sustainable future for all: Together, towards the 17 goals."
https://chat.whatsapp.com/Bg0419wuNuxC2ChcDnPXQb
** English **
ALPSMUN 2023 Model United Nations conference
Development for sustainable peace:
Implementing United Nations Sustainable Development Goals
ALPSMUN (ALPS Model United Nations) is a student-run MUN conference based in SciencesPo Grenoble, France, which organizes this international event yearly, welcoming university students since 2016 from France and beyond.

This year's edition of the conference will take place between the 28th and the 30th of April in the IMAG building at Université Grenoble Alpes campus. AlpsMUN 2023's theme is around the UN's sustainable development goals and features three committees, each with two respective topics and three difficulty levels: beginner, intermediate and advanced. The committees are proposed in English and in French.

While tackling the issue of establishing sustainable peace through implementing United Nations 17 sustainable development goals, ALPSMUN expects the delegates to propose fresh perspectives and ideas on the given topics and strive for the most fruitful debate.

AlpsMUN is happy to welcome motivated delegates to participate in this amazing learning opportunity, in a welcoming environment for everyone, beginner or an expert. We believe this experience would enrich and deepen participant's knowledge in global issues, test their abilities and help them form valuable connections and friendships.
The package of 27 € includes:
Participation to all sessions as a delegate ;
Workshops with researchers and professionals
Lunch, coffee and snacks on Friday, Saturday and Sunday ;
Goodies ;
Certification of participation ;
MyMun processing fees ;
In case you encounter problems to pay on the website of mymun, you can use this link: https://www.helloasso.com/associations/alpes-mun/evenements/alpsmun2023
Social events and activities
We are excited to invite you to join the social events program that cater to a wide range of activities. For only 15€, you can enjoy three days of non-stop fun, socializing, and entertainment. This event package includes everything you need to make the most of your time with us in Grenoble.
Starting with a bang on Friday, we'll welcome you with complimentary welcome drinks and an upbeat atmosphere to kick off the festivities on Friday night. Then, indulge in a delicious buffet with a variety of tasty options for you to choose from. Our menu is designed to cater to all tastes and dietary requirements, so everyone can enjoy.
On Saturday, we have reserved you a ticket for a club where special deals and drinks are waiting for you (more information will follow). But the party doesn't stop there! We have also prepared some icebreaker games to help you get to know your fellow attendees and break the ice.
On Sunday you will be welcomed by a scrumptious breakfast buffet filled with mouth-watering delights. With a selection of sweet and savoury delights, our breakfast buffet is the perfect way to kickstart the last day of our MUN Alps conference.
After the closing ceremony, we will be providing drinks and a little buffet to celebrate our time together. This is an opportunity for all of us to relax, unwind and reflect on the valuable insights and experiences we have gained over the course of the event.
Only available on Saturday?
If you can only party with us on Saturday, we offer a Special Party Ticket exclusively for 5€ for Saturday.
So, mark your calendars for this fantastic event and grab your ticket today.

We can't wait to see you there!
Your Alpes MUN Team.

Let the debates begin!
Diplomatically yours,
AlpsMUN prep team.
————————————————————————————————————-

** Français **
Conférence ALPSMUN 2023 : Simulation des Nations Unies
Le développement pour une paix durable :
La mise en place des Objectifs de développement durable des Nations unies
ALPSMUN (ALPS Model United Nations) est un MUN gérée par des étudiants et localisée à SciencesPo Grenoble en France. Chaque année depuis 2016, cet évènement international accueille des étudiants français et internationaux.

Cette année, la conférence aura lieu du 28 au 30 avril, sur le campus de l'Université Grenoble Alpes, à Grenoble, en France.
Le thème choisi pour AlpsMUN 2023 est intimement lié aux Objectifs de développement durable de l'ONU. Ainsi, 3 comités sont proposés, chacun d'entre eux se focalisant sur deux sujets prédéfinis. Il y aura des comités de trois niveaux de difficulté : débutant, intermédiaire et avancé. Les commissions sont proposées en anglais et en français.

Tout en abordant la question de l'établissement d'une paix durable à travers la mise en œuvre des 17 objectifs de développement durable des Nations Unies, ALPSMUN attend des délégués de proposer de nombreuses perspectives et idées nouvelles sur ces sujets. Mais aussi, de s'efforcer à mener un débat réellement fructueux.

AlpsMUN est heureux d'accueillir des délégués motivés pour participer à cette formidable expérience, qui aura lieu dans une atmosphère chaleureuse, autant pour les experts que les débutants. Nous pensons que cette expérience est enrichissante dans la mesure où les participants approfondissent leur connaissances sur des enjeux mondiaux, mettent en pratique diverses compétences, et font des rencontres amicales très précieuses.
Le forfait de 27 € comprend:
La participation à toutes les sessions en tant que délégué ;
Ateliers avec des chercheurs et des professionnels
Déjeuner, café et collations le vendredi, le samedi et le dimanche ;
Les goodies ;
Attestation de participation ;
Frais de dossier MyMun
Si tu rencontres des problèmes pour payer sur la plateforme mymun, tu peux utiliser ce lien : https://www.helloasso.com/associations/alpes-mun/evenements/alpsmun2023
Activités et événements sociaux
Nous sommes heureux de vous inviter à une série d'activités passionnantes. Pour seulement 15 euros, vous pouvez profiter de trois jours d'amusement, de socialisation et de divertissement non-stop. Ce forfait comprend tout ce dont vous avez besoin pour profiter au maximum de votre séjour à Grenoble.
Le vendredi, nous vous accueillerons avec des boissons de bienvenue gratuites et une ambiance festive pour lancer les festivités du vendredi soir. Ensuite, vous pourrez vous laisser tenter par un délicieux buffet composé d'une variété d'options savoureuses. Notre menu est conçu pour répondre à tous les goûts et à tous les régimes alimentaires, afin que tout le monde puisse en profiter.
Le samedi, nous vous avons réservé un ticket pour un club où des offres spéciales et des boissons vous attendent (plus d'informations suivront). Mais la fête ne s'arrête pas là ! Nous avons également préparé des jeux pour briser la glace et vous aider à faire connaissance avec les autres participants.
Le dimanche, vous serez accueillis par un succulent buffet de petit-déjeuner rempli de délices appétissants. Avec une sélection de délices sucrés et salés, notre buffet de petit-déjeuner est le moyen idéal de démarrer la dernière journée de notre conférence MUN Alps.
Après la cérémonie de clôture, nous offrirons des boissons et un petit buffet pour célébrer le temps passé ensemble. C'est l'occasion pour nous tous de nous détendre, de nous relaxer et de réfléchir aux idées et aux expériences précieuses que nous avons acquises au cours de l'événement.
Tu es disponible que le samedi ?
Si tu ne peux faire la fête avec nous que le samedi, nous proposons un billet spécial pour la fête au prix exclusif de 5 € pour le samedi.
Alors, inscrivez cet événement fantastique à votre agenda et prenez votre billet dès aujourd'hui.
Que les débats commencent !
Diplomatiquement,
L'équipe d'organisation d'AlpsMUN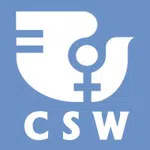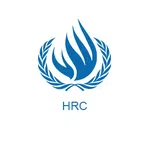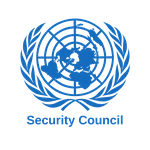 Commission on the Status of Women
UNHRC
Security Council
Description
FRIDAY 28 OF APRIL 9:30 - 10:00: welcome of delegates (distribution of the placards and name tags) 10:00 - 12:00: opening ceremony (welcome speeches and intervention of the French Ambassador Pierre Gu...
Read all
Topics
Protéger les droits sexuels et reproductifs: lutter contre la pratique des mutilations génitales féminines à travers le monde
Garantir l'accès à l'éducation: les femmes sous le régime des talibans
Topics
Upholding human rights during natural disasters : earthquakes response in Türkiye and Syria
Syrian civil war : ensuring rights of civilians in times of conflicts
Topics
How to reconcile North Korea with the international community : addressing military and nuclear threats
Tackling global nuclear disarmement : preventing threats to sustainable peace
Chairs