ALAGS is proud to announce FREE 5 Star Delegate Applications for the 10th World Wide Edition of ALAGS E-MUN - Powered by ALAGS Productions In collaboration with ALAGS Store and ALAGS Social Force
It would be the blasting 10th anniversary of our esteemed conference expecting delegates from all over the world to join us and rejoice the art of Model United Nations.
Here would be an opportunity to network, learn and rejoice in the spirit of our conference.
We welcome you to join us in this spirit, and have a blast!
FREE OF COST
DATE - Saturday, 10th April 2021
Perks-
💫Certificate authenticated with a QR Code
💫Priority Internship at ALAGS E-MUN
💫Chance to get Published in our Social Anthology Book or in our Blog
💫ALAGS Store Vouchers for Winners
💫Social Media Recognition
Don't wait anymore- https://www.alags.org/muns
Contact- Kavya Bhatia - 7376895618 (WhatsApp Only)
ALAGS Care - 0522-359-7300 (Calls Only in Office Hours)
Regards,
Sparsh Sumani
Secretary-General - ALAGS E-MUN
C.E.O. - ALAGS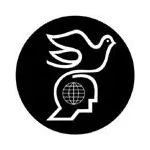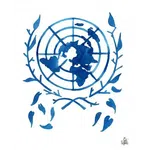 Security Council
Human Rights Council
Press Corps / Journalism
Meme council
Topic
Establishing Peace and Security and Re-Unification of the Korean Peninsula
Topic
Violation of Human Rights in Myanmar due to Military Coup
Topic
The Creation of Humorous Memes!!!