University Students and High School Students
Chairs
Feb 10, 2023 - Mar 12, 2023
Delegates
Feb 10, 2023 - Apr 18, 2023
Head Delegates
Feb 10, 2023 - Apr 18, 2023
Faculty Advisor
Feb 10, 2023 - Apr 18, 2023
Observers
Feb 10, 2023 - Apr 19, 2023
*Topic Briefs now available* Press HERE or view our website
[ Letter from the Secretary General ]
"Esteemed participants,

On behalf of the Organizing Team, the Secretariat, and the Executive Board, it is my great pleasure to extend a warm welcome to all of you to our Model United Nations conference. We are delighted to host such a diverse and talented group of individuals, and we look forward to the spirited and constructive debates that will undoubtedly arise during our time together.

As we gather here to discuss some of the most pressing issues facing our world, I encourage each one of you to bring your own unique perspectives, experiences, and expertise to the table. You shall engage in meaningful dialogue, challenge yourselves to see the world from different angles, and work together to find creative solutions to the intricate challenges that we face. The world we live in today is complex and multifaceted, but I am confident that this conference will offer a platform for us to explore and understand the diverse perspectives that shape our global community.

This conference promises to be an engaging and enlightening experience, one that will challenge us to think critically, listen actively, and work collaboratively towards achieving our common goals. Let us remember that while we may come from different backgrounds, cultures, and nationalities, we are united in our commitment to building a better future.

Finally, I would like to express my sincere appreciation to all of you for your commitment to global citizenship and your dedication to the ideals of the United Nations. I wish you all a fruitful and rewarding experience. May we learn from each other, inspire one another, and leave this gathering with renewed passion and purpose to make a positive impact in our world

Sincerely,

Dimitrios Fragkos

Head of the Organising Team - Secretary General"
Our Keynote Speakers:
Ms Angeliki Christofidou | Specialist Director, Human Capital, Deloitte
"Angeliki is a senior business executive with almost 30 years of experience focusing on Strategic Human Resources. Throughout her career, she has excelled at catalyzing international cultural change and championing service excellence. She is a visionary change agent, with a track record of leading global change, organizational & technological development and universally aligned HR best practices, such as the implementation of software systems and the digitization of HR services in 97 countries, for more than 200.000 employees (EMEA, Latin & North America, Asia Pacific). Angeliki is a trusted partner of business leaders and has strong track record of bolstering capabilities in acquiring developing, engaging and retaining talent."
Mr Panos Broustas | Manager, Human Capital, Deloitte
"Panos is a Manager in Deloitte's Human Capital Consulting team, with approximately 10 years overall experience in Workforce Transformation projects. His knowledge and skillset has expanded through his involvement in projects for both Greek and multinational companies in various industries and sectors such as Banking, Energy, Shipping, Pharmaceuticals, etc. His areas of expertise include mainly HR initiatives around Organizational Design, Human Capabilities Upskilling, Personnel Training & Assessment as well as Culture & Engagement Surveys. Pano's experience both in consulting and industry have made him a well-rounded Talent Development professional with a clear focus on Workforce Reskilling solutions."
During the Opening Ceremony, Ms Christofidou and Mr Broustas will give a presentation on the topic of "Reskilling and Upskilling: A Strategic Response to Changing Skill Demands". Be sure not to miss it on Thursday 20/4, 10:00 - 10:30 AM UTC+3 (Greek Time).
Important Information About the Conference:
The time of the conference for all days is 09:30 - 17:00 UTC+3 (Greek Time)
For the detailed programme, along with how it converts to different time zones, view our website (aegeanmun.com)
Position Papers are not required. If you wish to submit them, do so on MyMUN
The Rules of Procedures Manual will be THIMUN
The conference's Zoom link will be sent out to all participants the day prior to the conference
The committees of Aegean MUN are as follows:
General Assembly 1: Disarmament and International Security Committee (DISEC)
General Assembly 3: Social, Cultural, and Humanitarian Committee (SOCHUM)
General Assembly 4: Special Political and Decolonisation Committee (SPECPOL)
General Assembly Plenary Session
World Leaders' Forum (WLF)
For further information regarding the above committees, as well as their agenda items, refer to the committee descriptions.
When applying for the conference:
Please select as many preferences as possible
Take into consideration that the delegations of the Holy See, the State of Palestine, the European Commission, and the Sovereign Military Order of Malta do not have the right to vote, but otherwise act as any other delegation
For any inquiries, do not hesitate to contact us at our email (aegean.international.mun@gmail.com) or Instagram account (@aegean_mun).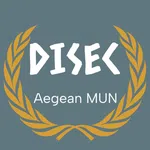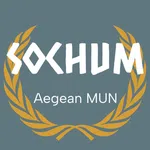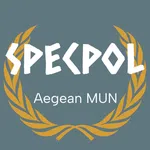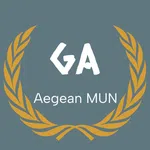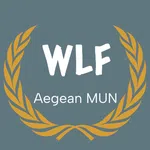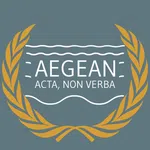 Disarmament and International Security Committee
Social, Cultural, and Humanitarian Committee
Special Political and Decolonisation Committee
General Assembly Plenary Session
World Leaders' Forum
Organising Committee
Description
The DISEC is the 1st committee of the General Assembly. It deals with issues of disarmament, global challenges and threats to peace that affect the international community and seeks out solutions to t...
Read all
Description
The SOCHUM is the 3rd committee of the General Assembly. It deals with a range of social, humanitarian affairs and human rights issues that affect people all over the world. In addition to the designa...
Read all
Description
The SPECPOL is the 4th committee of the General Assembly. It deals with a broad range of issues covering decolonization-related agenda items, the effects of atomic radiation, questions relating to inf...
Read all
Description
The General Assembly is a principal body of the United Nations. In its Plenary Session, all delegates from all committees will convene to present the resolutions that they have passed internally in ea...
Read all
Description
The WLF in this conference is where different country leaders meet. Each participant will have the role of the executive head of the country that they have chosen to represent. To see who these are re...
Read all
Description
The Organising Committee is responsible for ensuring the smooth operation of the conference. You may not apply for this committee, seeing as all positions have been filled in advance....
Read all
Topics
Regulating outer space with the aim of tackling its weaponization
The intertwined relationship between globalisation and terrorism
Topics
Discussing the integration of LGBT+ inclusive education into the mandatory school curriculum
The under-representation of women and population minorities in governmental bodies
Topics
The Kuril Islands dispute
Civil conflict in Ethiopia
Topic
Achieving gender equity in education
Chair

Chloe Yang
Chair

Maria Rigou