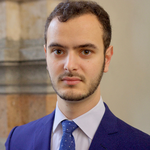 George Mullens
Nov 14, 2018
Dear Delegates,


My name is George and I'm honoured to be writing the first ever blog post on MyMUN! I am the editor of the blog and I'm really happy to be bringing some incredible content to MyMUN for you all.
So what can you expect to find on MyMUN's new blog in the future?
We are developing numerous guides that will be published categorically on the blog - everything from study guides on the top issues debated at Model UNs globally, to guidance for you and your Model UN societies. We are aiming for MyMUN to become the number one hub for research guides and other MUN content.


Do you have questions of how to organise a conference? How to organise a training session at your society? Or even how to teach the fundamentals of public speaking? Then MyMUN will be the place to be!

With this in mind, we are also looking to recruit willing and intelligent individuals to become regular authors for MyMUN, covering everything Model UN related.
Are you interested in becoming a
Content Contributor
? Then read the description below.

Content Contributor
Role Description
write at least two in-depth articles per month on a Model UN related topic
Contribute to content guides on various international issues that are discussed at MUN conferences globally
Requirements
Chairing and Secretariat experience is preferable but not essential.
How to applyDeadline: 2/12/2018
If you have any further questions, please do not hesitate to contact me at george@mymun.com
Best,
George