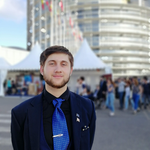 Philippe Lefevre
Feb 27, 2019
How to navigate the difficult situation of partnerships in the crowded field
As you may have noticed from the very website you are reading this from, there are more than just a few MUNs. At last count there were at least 30 conferences with applications open, all with the classic –MUN ending! So what makes one MUN different from another? How can you progress in the endless amount of conferences there are? One answer is partnerships.
Now partnerships can come in many different formats, and the word itself simply means working together with another organisation. However, in this article we will look at three different types of partnerships, how they can be managed, their benefits and difficulties.
Conference Partnerships
These are by far the most common form of partnerships, with other MUN conferences. They form a backbone to the swathe of other conferences out there, are simple to enter, and depending on your agreement, rather simple to leave.
Now the terms of conference partnerships vary significantly, but generally involve three conditions. Firstly, sharing of publicity on website or social media. This is very useful as a basic tool to engage other likely interested people. This should play a role in your media plan, especially changing depending on what type of audience you wish seek! If you are looking for more local MUNers then local conferences give the best possibility, and if you seek international MUNers then it stands that you would want more international conferences to partner with and share media.
Secondly, potential sharing of delegates between conferences. This really depends on the commitment level of conferences, and you must be able to hold yourself accountable to this down the road. Try not to use this lightly, but if you truly seek a long-term and dependable partner, then it is a good idea to try and formally set this up. Personally, an informal sending of delegations would be best, as it does not tie people too far down should future delegations seek other locations.
Thirdly, sponsorship or support to other delegations or applications. This refers to perhaps wavering of certain fees for partner conferences. This is a good encouraging way to get applications from other conference but conferences should be careful not to discriminate other conferences through this. The same chances and opportunities should still be open.The last two terms vary wildly within conference partnerships, but it is useful to have a more significant term rather than just media participation. Try to think more deeply about your marketing and outreach plan to understand further how conference partnerships could work.

Institutional Partnerships
Institutions are a fantastic partner to have, as they are often key stakeholders in important sectors. An example would be a university department, government office or think tank. The variety of these institutions is wide and impossible to quantify, so what I want to discuss here instead is what you as a conference can offer, and some ideas about how to highlight the importance of MUN to a potential institutional partner.
The first thing to note is that a gathering of hundreds of educated, diverse, internationally driven young professionals is a very important demographic for many institutions. The cohort that often go to MUNs are sought after in universities and international institutions the world over. Use this to highlight the potential advertising possibilities that institutions could use at your conference. Many academic institutions also wish to be seen engaging with youth, and MUN is a perfect way for them.
It is unlikely that through this, you could get anything significant, but if you sell the conference well to potential sponsors, then you can build longer-term partnerships bringing sustainable benefits to your conference.
Important to note is the support universities could potentially bring. Try to look out for society or youth event sponsorship they can give, speakers they could supply, or rooms they could offer. This might sound basic but the amount of support departments or universities can give varies across the world, it's always worth a try.

Local Partnerships
Lastly, as long as most MUN conferences exist in a relatively liberal, cosmopolitan setting, local partnerships allow conferences to explore their unique culture, and boost local recognition. A fantastic example is local cuisine, where local bakeries, or drinks, can really give a new exciting edge to a conference and bring the local setting into the delegates memories. MUN should also be a chance to explore a unique setting and what better way than to forge local partnerships.
These local partners are sometimes the hardest to get, being usually smaller than usual, highly tailored and relatively expensive; it might be difficult to get a cheaper deal or bonus produce from them. The answer to this also lies in local partnerships. Whilst firms or local governments might seem loathe to just giving money to a conference in their area, if they know it is funding the use of local products, they might be willing to sponsor that section of the conference. This is often used in Europe to help build up local connections in conferences and bring that extra edge that many conferences seek.
Fundraising for local causes is also a very satisfying way to build these partnerships. Many conferences run side-projects such as Roses, or Messages to hand between committees. Why not use this money, usually too small to actually fund the conference, and donate it to a local charity, perhaps decided by a key stakeholder. This way, you help support a local cause, and relationships with the community.
Conclusion
I hope what I have given you here is just a taster of the wide opportunities that constructive partnerships can bring to a conference. You are never just on your own in this, and there will always be interested people willing to help you out. All it takes is perseverance and the determination to know your conferences worth, put it out there, and reap the rewards.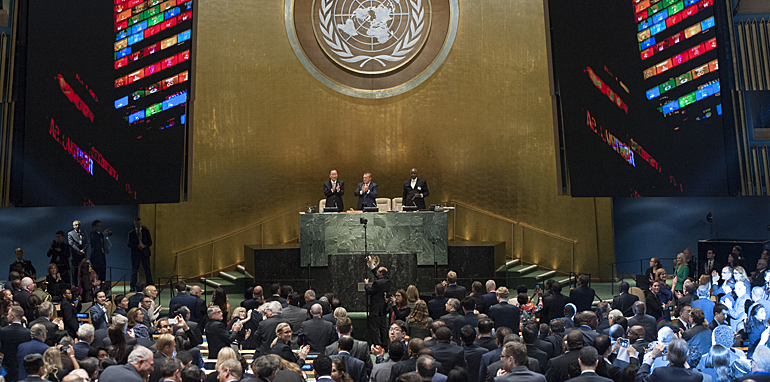 UNGA Meeting on the SDGs