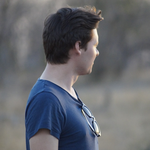 Matz Radloff
Jan 15, 2019
not even close
I hope everyone got into the new year well, with new resolutions (heh) and hopefully not too hungover. Unbridled by the holidays we have been hard at work and I want to share some of mymun's new features. In addition to a comprehensive changelog I wanted to go a little bit more into the detail of the two biggest changes we made since my last post.
Let's start with a feature that has been requested a lot but took some time because the changes touch many different systems.
Assignment Reservations
This feature should be exciting to anyone that has been an organizer before. Wouldn't it be nice to draft and verify multiple assignments before sending the confirmation to your delegates? This is now possible for delegates, chairs and even whole delegations. You will find the respective buttons in the assignment wizard: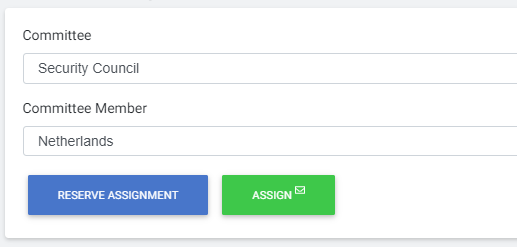 Delegate Custom Assignment

Preference Assignment
Once you are happy with the pending assignments you can either confirm them individually or all at once:

Image caption
Improved Assignment Wizard
Although the assignment wizard has gotten a lot of features over time, the UI has not received the same love. We will definitely continue improving it but I wanted to take the opportunity to share the current state and recent changes which make the delegation assignment process a lot easier. This is what the preferences of a not-yet-assigned delegation look like: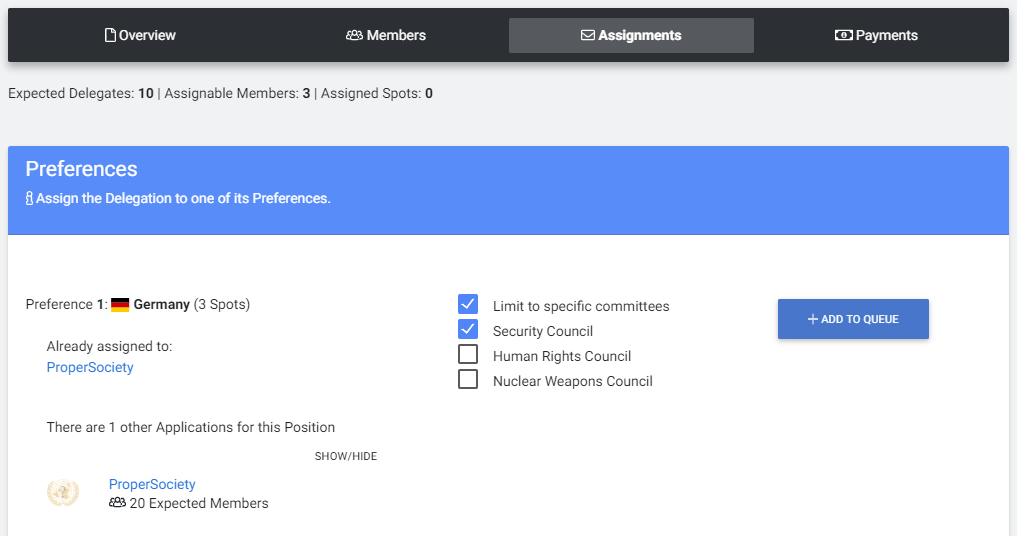 Image caption
Once you are finished selecting the preferences you can reserve them just like delegate or chair assignments: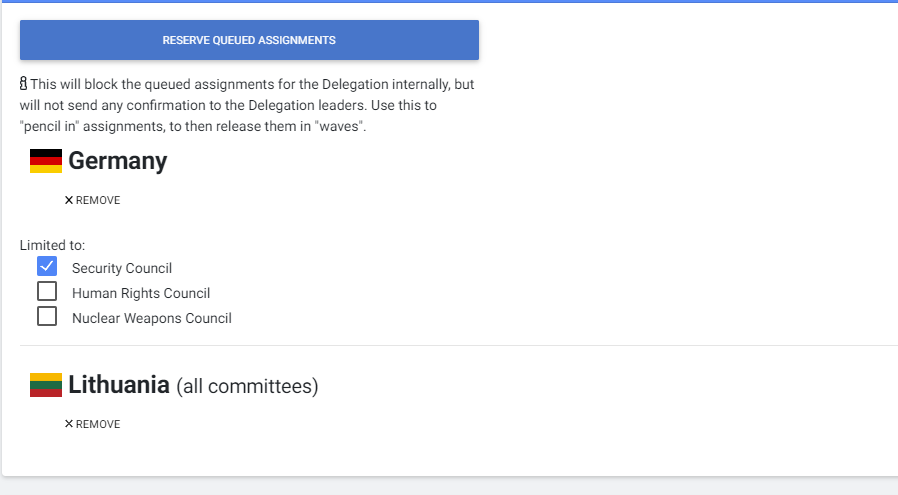 Image caption
You can now also limit the assigned country to specific committees at every stage in the process. As some of you know, this was sometimes very confusing before.
The information is now also properly reflected in the delegation list: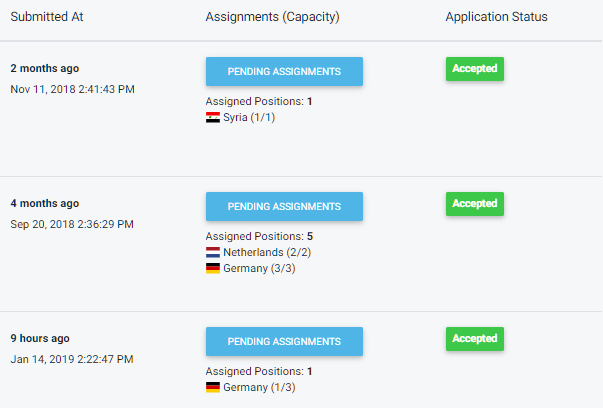 Image caption
As always we are looking forward to any feedback you guys might have on these new features.
Changelog
In addition to many small bug fixes and work on internal tools this is a list of the most relevant and interesting changes:
Implemented basic vendor onboarding for Indian conferences
Implemented assignment reservations
Improved layout of delegation list, especially on smaller devices
Improved the layout and workflow of the assignment wizard for delegations
Added new options to allow organizers to enable/disable the motivation letter step completely for all application types independently
Improved the invitation-/adding-member-form for delegation leaders
Added info cards that make the conference's delegation settings more clear
Added a label that shows the total amount of positions assigned directly in the delegation list
Fixed a bug where the search for previous conferences wasn't working properly
Fixed a bug that caused the number of assigned positions to delegations to show up incorrectly in some cases
Fixed a bug where the "view full mun history"-button for organizers wasn't working correctly
Fixed a bug where the progress bar in profile->personal info wasn't working
Fixed a bug where the motivation letter would occasionally only show up after a refresh

Sneak Peek
Many of you have been asking when the interactive country matrix for organizers will find its way back into mymun and I am happy to tell you that progress on it is almost done.
Here is a preview: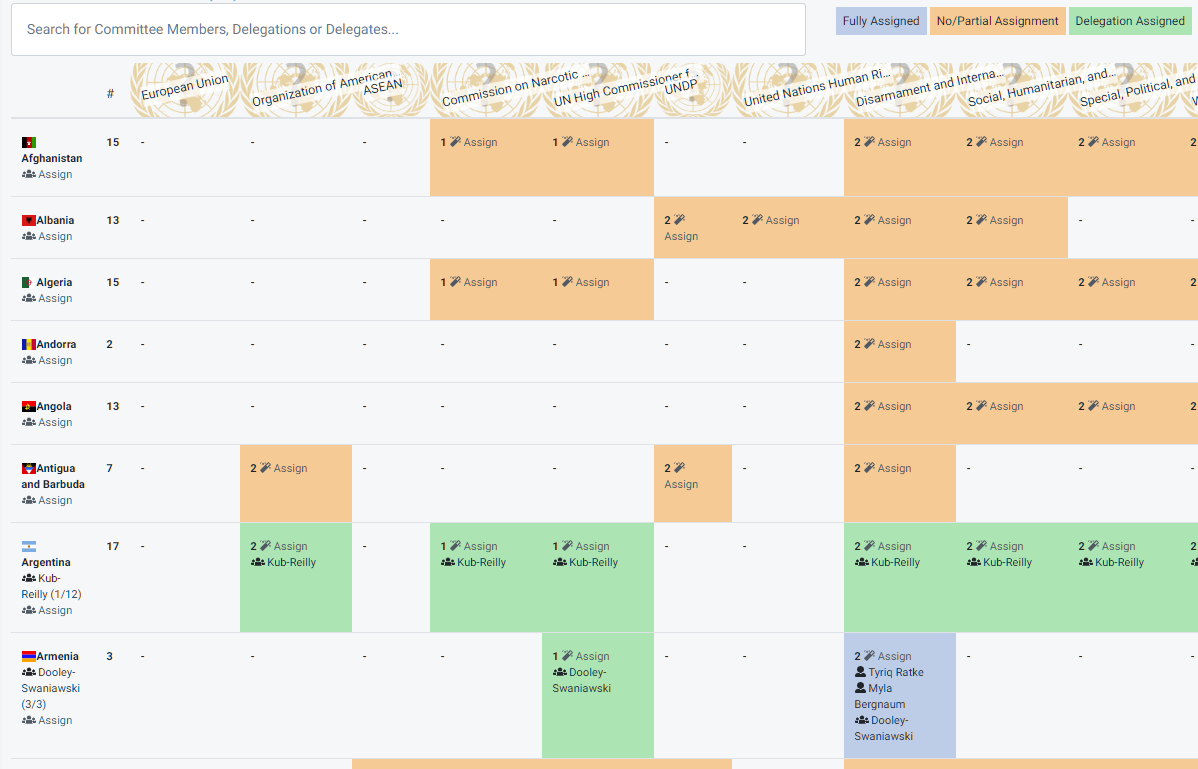 Interactive Country Matrix