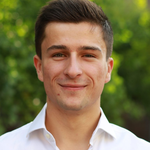 Jonas Bruns
Apr 13, 2022
Daria Kisseleva's MUN Horoscope
If the world of MUN was a peaceful night sky, Aries would be a burning meteorite crossing the atmosphere. Intense, sometimes chaotic, but always passionate about what they do, Aries delegates take the motto "go hard or go home" to another level when attending MUN conferences. In fact, if you don't keep an eye out, they may turn the committee upside down without you having a say in it. But if there is one thing that they simply excel in, it is starting revolutions. That's right, creating disruption, navigating chaos, overthrowing any figure of authority… who knows what else these brave firecrackers are capable of!

The MUN world is not ready for Aries' craziness, but trust me, you don't want to miss any of it. Hence, here is a list of the steps Aries delegates are most likely to take to start a revolution in your committee and a few tips on how you can be part of it!

Step 1: Spot your Aries
If you want to watch the revolution unfold from a front-row seat, you will have to keep an eye open to spot the agitator before it all starts going down. Luckily for you, the Aries delegate is a creature easy to spot: it will often be the most passionate speaker in the committee. They may occasionally start a fight (or, more accurately, a debate battle) with anyone who contradicts their country's stance.

Pro tip: As they often have no filter, Aries delegates are the kind who might accidentally use familiar language during their improvised speeches. Be all ears for their uncensored content!

Step 2: Anything could be a reason to rebel
If questioning authority is a sign of acute critical thinking, then Aries delegates are premier-league critical thinkers. It is not uncommon for Aries to go against the chair's directives, or even the RoPs, when they are convinced to do the right thing or feel that the committee session is not unfolding according to their plan. Aren't rules made to be broken after all? (not always, but we love the energy)

Thus, it may only take a speech from the opposing bloc deemed too incriminating, an unfair remark from the chair, or any sign of perceived injustice for our Aries delegate to get all fired up and channel their inner Che Guevara vibes.
Step 3: A Draft Resolution more controversial than the US 2nd Amendment
Here we are. As our Aries delegate types the first operative clause of what will become an equivalent of Marx's and Engels' Manifesto of the Communist Party in terms of disruptiveness, the revolution has already started.

What will they include in the DR? Only they know it. Or do they? No one can really tell. What seems to be a well-elaborated plan might as well be a rambling series of random ideas generated by their untameable sparks of inspiration. All we know is that there is roughly a 50% probability that the document will not get approved by the chairs. But once it's cleared of all unnecessary strong language and unfeasible solutions, it will be a masterpiece!

Pro tip: However, keep in mind that if you're writing a DR with an Aries in your block, you'll have to beware! As passion and impulsiveness are two sides of the same coin, Aries, under pressure, might get easily irritated when things don't go their way. Get ready to come under their fire! But isn't it a fair price to pay for a Revolution?
Step 4: Aggressive lobbying campaign
Now that the forbidden text (our disruptive DR) is ready, it is time for Aries to rally the masses to their cause. In order to do that, nothing beats the OG move to check everyone's position papers in the committee's file on MUN Command and spot the delegates who may be likely to agree with Aries' crazy claims or simply disagree with the oppressive majority.

However, it is now time for our Aries delegate to find a partner in crime, someone likeable who is a smooth talker and, most importantly, who knows how to keep their composure. A complimentary piece of the revolutionary puzzle, if you will.

This step is crucial for Aries, as their action-before-thinking ways are far from being free from risk. Speaking from the heart and not using a filter, at the risk of slipping out of political correctness, might lead our agitators to be cancelled by the non-controversial majority of the committee and thus be completely sidelined in the following sessions. It would be a shame to be cast out before the revolution even starts.
Step 5: End with a bang
That's it. The lobbying campaign worked, and, against all odds, the DR passed. But this is not quite the end. Aries is yet to deliver their ultimate speech, that one speech that will give you goosebumps and make all the delegates in the committee feel like extras in a Netflix series. The speech doesn't have to be long, but it must be dramatic. Long pauses, solemn facial expressions, and perhaps even the printed version of the DR waved in the air by our main protagonist are all key ingredients to make this speech epic. And at the end, when the speaker's time has elapsed and the assembly of delegates is holding their breath, the final touch of our favourite revolutionary would be to leave the committee dramatically with a door slam and never come back. And there you have it, an epic ending to a blazing revolution! 🎆

About the author: Daria Kisseleva is a living MUN legend in Europe and Asia. As a frequent chair, she has probably experienced every possible type of MUNer by now. She explains the behaviour of MUNers with their zodiac signs and volunteered to share this unique perspective and experience with the MUN community here. Daria is currently finishing her Master's Degree in International Development and International Affairs at Science Po in Paris, France.