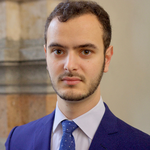 George Mullens
May 15, 2019
On day management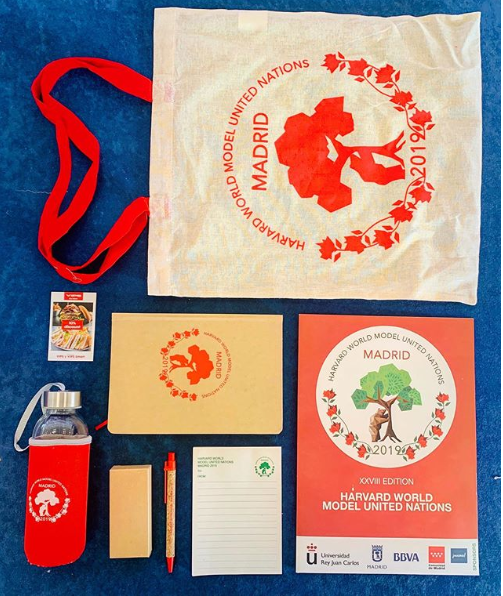 Delegate packs for WorldMUN 2019
Introduction
The final aspects of a conference to consider are how to manage the conference during the event itself. Managing any potential crises and providing excellent customer service are critical in determining a visitor's experience at a conference. While a lot of this work will be determined prior to the conference itself, regardless of how much you have planned, something will inevitably go wrong, from misspelt placards and missing badges to receiving complaints about the conference. Managing expectations and the response to these issues is critical in the management of any conference, regardless of whether it is a Model UN conference or not.
Crisis management
In my experience, I have come to the realisation that regardless of how well you have planned your conference, issue are bound to arise. Some of these elements are out of your control, from security personnel at your venue of choice rejecting the entrance of delegates, to delegates losing their badges. However, your reaction and decision making in these difficult times will have a large impact on a delegate's experience of a conference.
There are generally two problems that I will discuss: one occurring from a mistake from your team and another arising from a participant's behaviour during the conference itself.
If the error that has occurred comes from a mistake in the registration process for example, it is always worth trying to solve the issue as soon as possible so that your participant's experience isn't hindered. For example at a conference that I was a delegate at a number of years ago, I was representing the United Kingdom in the DISEC committee. To my dismay, somehow, my placard was misspelt to "Cnited Kingdom". When I asked the Secretariat whether they could print another placard, they refused. This, in my opinion, is an example of poor customer service.


If your team has made a mistake like the one above, then you and your team should try to fix it as soon as possible. As a consequence of that mistake, my opinion of the conference started off poorly and has not recovered. Even if you are not able to resolve the issue promptly, providing some assurance that the issue will be solved is important so that a delegate feels reassured that the mistake will be solved.
How to deal with a delegate's behaviour is a sticking point for most conferences. Delegates can regularly do awful things in attempting to win an award, from plagiarising and/or stealing draft resolutions to insulting other delegates in their committee. While these issues are difficult to solve, speaking to the chair of the committee, followed by your secretariat then informing the head delegate of what occurred is the correct course of action in 99% of occasions. Making a rash decision promptly without full knowledge of the situation often times exasperates an issue.

Every time that a crisis has emerged at a conference I have managed, I have always emphasised to my team that the most important thing is to remain calm, analyse all of the potential options then make a decisive decision. The worst thing to do, in my eyes, while a problem arises, is to take too long and eventually not make a decision at all. Inaction in the face of any crisis is not the correct way to solve an issue as often times results in complaints from delegations who may decide to not attend your conference in the future.

Indeed, providing excellent customer service in the face of crises is all about this: if a problem arises, reassure the person in question, take their name and details, let them know that you will discuss this with your team then make an authoritative decision. I would personally avoid committing to a decision immediately without having discussed it with your team. While it can be tempting to try and solve the issue immediately, often times, if the issue is serious then it is always worth getting other perspectives from your team in order to come to a correct decision.

Conclusion
In this series of articles, we have looked at a variety of issues, from questioning why you may want to organise a MUN conference and the academic side of conferences, to how to manage a conference on the day of the conference. All of these tasks face their own difficulties and for most people, are things that they may not have dealt with before, especially if you are organising the inaugural conference at your university for example.


Regardless of the difficulties that conference management poses, often times, the reward of pulling off an excellent conference outweigh any negatives. Indeed, I personally have benefited enormously from organising conferences and I now find myself managing events and conferences at a think tank due to this previous experience. The skills you will learn are extremely valuable: from team building and crisis management, to managing payments and logistical items. These are skills that you will not typically gain during the course of your degree and will serve you well in your future professional life.