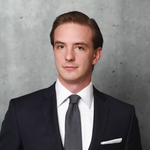 Robin Schoss
Mar 06, 2019
Interesting Trends Emerge in the 2018 MyMUN Best Conference Awards: WorldMUN Secures the Title of Best Large Conference, and Polish Conferences Sweep the Small and Medium Conference Categories
Starting in 2017, MyMUN has been awarding the "Best Conference" of each year, as voted by its attending Delegates. For the first time, MUN Conferences and their organizers around the world are acknowledged and honored for organizing the best events our little niche has to offer.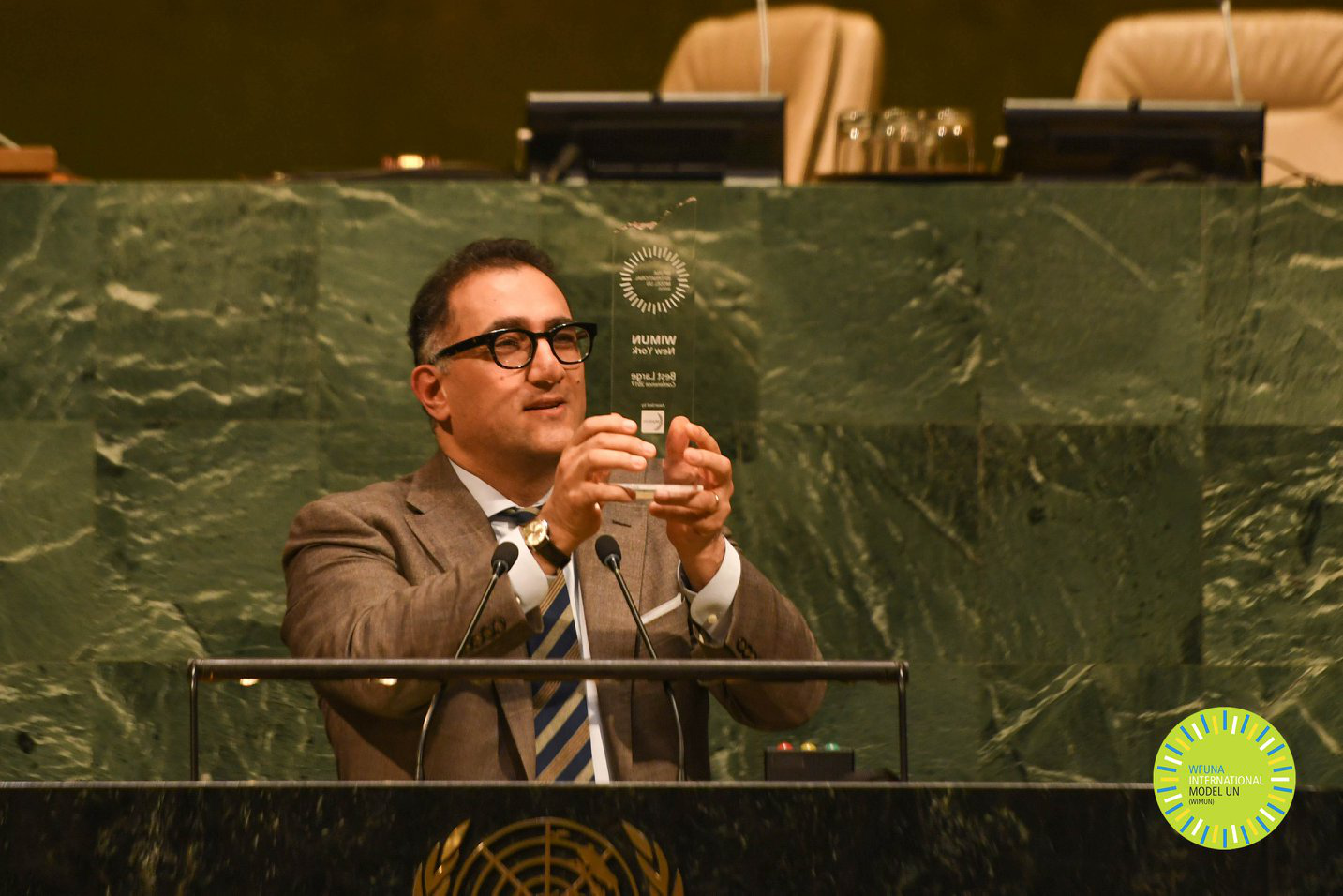 Bonian Golmohammadi accepted the Best Large Conference 2017 Award on behalf of WIMUN (New York).
Methodology
Since MyMUN is the registration platform of all conferences included in our award list, we are in a unique position to verify that the reviews are submitted only by those who actually attended the Event.

The ratings are based only on Reviews submitted through MyMUN: After a Conference, each Delegate is asked to submit a review, rating their committee, the conference logistics, the academics, and the socials on a scale from 1 to 5. These categories are averaged to the Rating of that single Review, and all the Reviews of a Conference are averaged to that Conference's Rating. If a Conference has regular, yearly editions, you can also see the Aggregate Rating of all their editions on their conference page on MyMUN.
To make sure conferences late in the year are fairly represented, we take into account all Reviews submitted by the end of February of the following year.

The categories are: Small (<150 Delegates), Medium (151-599 Delegates) and Large (>600 Delegates) Conferences.
The 2018 Awards
Now, without further ado, here are the three top conferences of 2018 in their respective categories:
Best Large Conference: Harvard World Model United Nations (WorldMUN) 2018, Panama City, Panama


Best Medium Conference: Copernicus Model United Nations (CoMUN) 2018, Warsaw, Poland


Best Small Conference: Szczecin Model United Nations (StetiMUN) 2018, Stettin, Poland
The MUN Conferences Hall of Fame
To showcase and acknowledge not just the three best conference, but all the other excellent events in their respective categories, we are introducing the MUN Conference Hall of Fame.
Visit the Hall of Fame here: https://mymun.com/muns/hall-of-fame