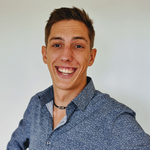 Alexander Kapp
Mar 11, 2021
In a changing of the guard at mymun, the team of MUN Command takes on the future of the platform.
Since January 1st 2021 there is a new team running mymun. Robin and Matz, who were running the platform previously felt it was time to move on to other projects and in mid-2020 contacted us - Alex, Alex, Tobi and Jonas - whether we'd be interested in taking over. Previously, we had launched an MUN software project of our own: MUN Command. An all-in-one conference app for chairs, delegates, and organizers, combining chairing software, live polling, chat as well as document- and conference management. It was logical for us to also cover the application process at one point or another so mymun became an interesting proposition. The benefits are clear, yet we were and are also aware that mymun at this point has some shortcomings. Especially when it comes to transparency and usability.
Over the coming weeks and months we are going to get to work to start changing that step by step. This is an incredible opportunity for us - the MUN community - to take this platform and turn it into the amazing hub and catalyst for MUN that it can and ought to be, making MUNs more accessible for students and easier to host for organizers. It is clear that we cannot achieve this on our own. After all we are only four guys ourselves. We need to hear and talk about your experiences with mymun and your dreams for what it could be to make sure we set the right priorities moving forward.
To that end organized a mymun vision workshop on the 21st of February to get some first ideas for how our core community feels about the direction we might take. Of course there will be more workshops to follow as we continue to develop the platform so stay tuned for that!
If you'd like to hear more about who we are and what we're dreaming of, be sure to check out the latest episode of the MUNCAST on your favorite podcast platforms such as Apple Podcasts or Spotify. We're beyond excited to get this process on the road and you will see the first changes happening on the website over the next couple of days and weeks. Do not ever hesitate to get in touch if you have questions, ideas or suggestions (info@mymun.com) Your (new) mymun Team
Alex, Alex, Jonas and Tobi