mymun Travel Services
Get the best, cheapest flight for your next conference here.
All Flights Include Airline Insolvency Insurance!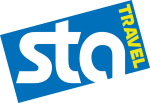 Special Student & Youth Fares, powered by STA Travel.
On the mymun flight portal, you can find published fares for scheduled and low cost carriers and special Student & Youth Fares for your trip to your next MUN conference, as well as for any private trip you might plan!
Please make sure that all visa or other formal requirements are met by you. mymun is not responsible for any visa or other formal requirements whatsoever. Special benefit for MUN Delegates and free from any additional charge: All flights booked on mymun.com automatically include an Airline Insolvency Insurance covering your ticket price up to 1,500 €!