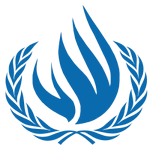 Committee
Human Rights Council (intermediate)
Country
Canada
Author
Topic 1: Human rights abuses and violation against ethnic and religious minorities. Paragraph 1: Canada welcomes UN resolution on Deplorable Human Rights situation in Iran.
(NO.368-November 18, 2010-8:00 p.m. ET). The honourable Lawrence Cannon, Minister of Foreign Affairs, issued the following statement after the successful adoption of a resolution on the human rights situation in Iran following a vote by the Third Committee of the United Nations General Assembly. What was the issue? Canada expressed serious concerns about the "severe limitations" of the right to freedom of religions and beliefs in Iran, specifically the persecution of the bahá'ís Iranian.
Paragraph 2: Iran's oppressed Christians.
According to the New York Times, "When you're Christian in Iran, you can't speak. You have to keep quiet and not talk about the truth that you know and that you believe in".
-Christianity of course is not alien to Iran. It arrived in ancient Persia, not long after the death of Christ and has waxed and waned ever since. But in recent decades, especially in the last few years, things have grown worse. As Washington seeks rapprochement with Tehran over Iran's nuclear and regional ambitions, the Obama's administration must not let its protests over cruel treatment of Christians and other religious minorities fall by the wayside.
-Christians make up roughly less than half of one percent of Iran's 80 million people. Numb...