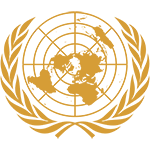 Committee
General Assembly Second Committee - ECOFIN
Country
Netherlands
Author
Economic inequality is real, it's personal, it's expensive and it was created.
The Industrial Revolution generated a great deal of inequality between the rich and the poor, and the globalisation that we are seeing in modern-day is accelerating it. Globalisation, as discussed within many UN councils and general assemblies, is seen as a haven for new opportunities. If these opportunities are allocated to poor, they can be used as an incentive to decrease the income inequality gap – and they are. However, it is important to recognise that globalisation benefits the rich a lot more, leaving countries with the dilemma of whether to support globalisation, through inevitable capitalist means, or to incentivise a more egalitarian approach to its distribution of income.
Causes of the issue: The Netherlands identifies five factors that could be the main causes of income inequality in most developed and developing countries:
Wages are determined by the labour market. The reason why some occupations are paid more than others is largely due to the fact that firms are more willing to pay for skills that are low in supply, such as specialist professions, an...