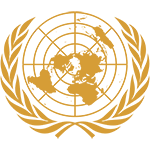 Committee
Disarmament and International Security Committee (DISEC)
Country
Sweden
Author
Committee: Disarmament and International Security Council Country: Kingdom of Sweden Agenda: The Question of Contemporary Espionage
Sweden views contemporary espionage as a deplorable act that results in very negative ramifications and weaker bilateral relations. The Kingdom of Sweden is highly aware of the widespread existence of economic, human, cyber, signal and geospatial intelligence in the realm of modern- day espionage. With the escalating risks as entailed by the alleged collusion between the Trump administration and the Russian government and the recent WannaCry ransomware attack and data breach that impacted over 50,000 systems, Sweden too is willing to take immediate action to safeguard the interests of its people and its allies. We especially condemn the data breach that was caused as a result of Edward Snowden's NSA leaks, as it called into question the integrity of our own nation and many of our allies.
As a nation, Sweden has been impacted by its close contact and association with the whistleblower Julian Assange's rape allegation trial. The judgment recently declared that Assange would not be extradited over the allegations as there is not enough of substantive evidence. Ever since these incidents, Sweden has been making steady footing towards protecting sensitive information.
As Sweden remains a neutral country and a follower of the cold war- era non- alignment movement, we have had to exercise caution wit...