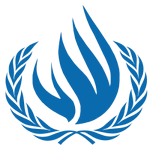 Committee
Human Rights Council (HRC)
Country
Netherlands
Author
Human Rights Council( HRC) Country: Netherlands
Topic A: Violence against Women
Background to Issue
Despite making tremendous headways in gender equality and women empowerment, violence against women still permeates all aspects of society. It is an expression of historically and culturally specific values and standards which are still executed through many social and political institutions that foster women's subservience and discrimination against women and girls.
The Convention on the Elimination of All Forms of Discrimination against Women (CEDAW) requires that countries take all appropriate steps to end violence against women. However, continued prevalence of violence against women and girls demonstrates that this global pandemic of alarming proportions is yet to be tackled with adequate political commitment, action and resources by the member states.
The cost of Violence against Women is great. The cost of intimate partner violence in the USA alone exceeds $5.8 billion per year: - $4.1 billion is for direct medical and health care services, productivity losses account for nearly $1.8 billion, which serves as further incentive to address this problem.
The Netherlands identifies these Reasons for Continued Prevalence of this issue despite UN measures to eradicate problem:
Judicial Level
• Failure of member states in modifying internal policy to address violence and discrimination against women (According to the United Nations Secretary-General's Campaign to end Violence, 603 million women live in countries where domestic violence is not yet considered a crime)
• Inadequacy of Judicial policy and law in punitive measures regarding physical, sexual and emotional violence against women
• Extended focus on judicial methods instead of addressing underlying causes of violence against women ( e.g Factors: financial and social dependence, lack of access to education, forced marriage.) •
Social Level
• Victims' unwillingness to talk about the violence they faced (due to fear of stigmatisation or further discrimination)
• Ignorance of problem on cultural, traditional, religious grounds
• Media Stereotypes that advocate Gender Inequality and violence against women ( E.g. Video released Saudi Arabia media, endorsed by government- " How to properly "beat" wives and enforce discipline)
Netherlands hopes to have a fruitful discussion with the honourable members of the council address the different types of violence against women, their underlying causes and effective solutions to address the issue at hand.
Country's Stance
Netherland...