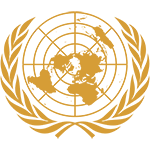 Committee
General Assembly Second Committee (Economic and Financial) - High School
Country
United States
Author
POSITION PAPER
Through this document, the United States of America (USA) will highlight its position on the topic before the United Nations (UN) General Assembly, Economic and Financial Council, which is: Taking immediate, effective action against Climate Change while addressing the threat it poses to Sustainable Global Development. The delegation of the United States of America looks forward to working cooperatively with the Member States of the United Nations in addressing this issue at the upcoming conference.
I. Global action of the United Nations on the issue of Climate Change
The United Nations Framework Convention on Climate Change (UNFCCC) in 1992 in Rio de Janeiro and the foll...