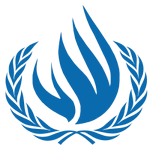 Committee
United Nations Human Rights Council
Country
Congo
Author
Delegate Name: Tathy Yoka Mpela Represented: Congo Topic: United Nation Human Rights Council
Statement by the High Commissioner for Human Rights on the situation of Republic of Congo:
The Human Rights Council is an inter-governmental body within the United Nations system responsible for strengthening the promotion and protection of human rights around the globe and for addressing situations of human rights violations and make recommendations on them. It has the ability to discuss all thematic human rights issues and situations that require its attention throughout the year. Human rights are the fundamental rights and freedoms that belong to every single one of us. But the traumatic events of World War Two dramatically brought home that these rights are not always universally respected. So, in 1948, representatives from the 50 member states of the United Nations came together under the guidance of Eleanor Roosevelt to devise a list of all the rights that everybody across the world should enjoy. This became the Universal Declaration of Human Rights - thirty rights and freedoms that belong to all of us.
Article one; we are all born free. We all have our own thoughts and ideas and we should all be treated the same way. The rights included in the following 29 articles include the right to asylum, the right to freedom from torture, the right to free speec...