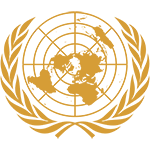 Committee
Security Council
Country
France
Author
Honorable Chairs, Distinguished Delegates,
As the representative of the Republic of France, the delegate is sure that the voice of his country is crucial in the discussion about the propaganda of the so-called "Islamic State", which we should properly call "Daesh" and the delegate encourages everyone to do so.
After attacks in France, including those in Paris and Nice, a lot of people started to think about the reasons of the fact that France is one of the main targets of Daesh terrorists. The first, obvious reason is the fact that France was a colonial power back in the 19th and 20th centuries. We've conquered significant parts of Africa. The people in our colonies were able to speak French and that enabled them to migrate to France after the Second World War and start living here. Unfortunately, massive immigration caused several important effects, including creating so-called banlieus – the outskirts of big cities that started to become ghettos for the low-skilled immigrants, who are often Muslims. They seek help and they can be easily indoctrinated by the propaganda of Daesh.
...