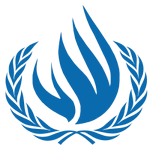 Committee
Human Rights Council (intermediate)
Country
Ghana
Author
Topic A : Human rights abuses and violations against ethnic and religious minorities
Despite the fact that human rights are universal in theory, some categories of population, in particular ethnic and religious minorities, remain concerned by serious violations of their rights in practice.
Our constitution provides for freedom of religion and our government actively protects this right. Meanwhile, we remain greatly concerned by the issue because our country gathers different religious and ethnic groups (Christians 71.2%, Muslims 17.6% and traditional indigenous groups 5.2%) and we are fully aware of the tensions that can arise between them. This is the reason why a number of NGOs and governmental organizations promote interfaith dialogue. Ghana Congress of Religions for Peace (GCRP) is also working towards the improvement of relations between religious/ethnic groups. Additionally, we are actively concerned and committed in the fight against Boko Haram group.
The problem of human rights violations against reli...