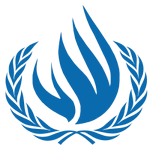 Committee
Human Rights Council
Country
Germany
Author
Position Paper for the Human Right Council
The topics before the Human Right Council are: Protecting the rights of the Rohingya in Myanmar; and Privacy versus security: human rights in danger?
Topic: Protecting the rights of the Rohingya
Country: Federal republic of Germany
Germany is extremely concerned of the situation of the Rohingya population in the Rakhine. The situation for this population is becoming more preoccupying since the attacks towards authorities by Rohingya in October 2016, that led to surges the violence and crimes by the army and police in the Rakhine region. The Rohingya are an ethnic group originally based in the Rakhine region of Myanmar, with an estimated population of 800 000, or 3.4% of the global Myanmar population, it constitut...