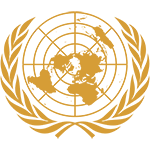 Committee
Security Council
Country
United Kingdom
Author
United Nations Security Council (UNSC)
United Kingdom
Topic I: The situation in Kashmir
The state of Kashmir is part of the legacy of the United Kingdom. Since we left this region in 1947, Kashmir and its population have known several wars and the human rights, there, were extremely and constantly violated by both Pakistan and India. The recent violence in the Kashmir Valley causing the death of 90 people and 19 000 others injured, shows that even with the ceasefire established in 2003, there are still some great pressures and unsolved conflicts between Pakistan, India and China.
The United Kingdom sadly deplores the inefficiency of the United Nations Commission for India and Pakistan (UNCIP) established by the resolution 39 in 1948. We also regret the minor role of the United Nations Military Observer Group in India and Pakistan (UNMOGIP). We strongly believe that the Kashmir issue should be addressed at the international stage and should be resolved urgently. In which case the Kashmir people will continue to be persecuted.
The United Kingdom acknowledges the fact that we did leave our colonies including Kashmir with some unresolved issues but we have done what seem ...