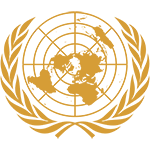 Committee
Security Council
Country
Russian Federation
Author
Country: Russian Federation Committee: Security Council Topic: Israeli-Palestinian conflict
Throughout the years, conflicted nations inhabiting the Middle East have been causing havoc and devastating the long worked out peace and stability in the region. 
Out of the horrors of the World War II, followed by the ambivalent time of the Cold War, the two societies we are here to debate on have come to a devastating strife over land they both claim is theirs by long lasting tradition and history.
Russian Federation would like to underline the ...