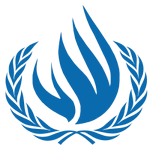 Committee
United Nations Human Rights Council
Country
Bangladesh
Author
Committee: United Nations Human Rights Council Country: People's Republic of Bangladesh
Topic A: The protection of unaccompanied refugee children.
The People's Republic of Bangladesh has faced many kinds of refugee flows over the past years. Political, economical and environmental refugees, including children, have all searched for a more prosperous future in, within and through Bangladesh. Many of the Rohingya minority have seeked asylum in Bangladesh, as they have long been heavily despised, violated and persecuted in our neighbouring country Myanmar (also known as Burma). We believe, nonetheless, in order to protect our country's harmony, peace and security, and their well-being, as they have greater vulnerability to ethnic violence, that we have to deny them this request frequently. Yet, we do recognise that Rohingyas need to receive proper resources to survive, especially those unaccompanied and of young age. Therefore, we offer the Rohingya protection in refugee camps, administered by the United Nations High Commissioner for Refugees (UNHCR).
Moreover, the refugee crisis on the Andaman Sea in 2015 is still freshly a...
Subscribe to the
Delegate's Club to fully unlock this Position Paper.
You can search and browse the Position Paper Database and read abstracts for each paper. To get access to the full database and the full content of all Position Papers, get a Delegate's Club subscription Learn More
Subscribe Now!