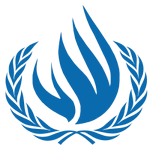 Committee
United Nations Human Rights Council
Country
Venezuela
Author
Position Paper of Venezuela for the United Nations Human Rights Council (UNHRC)
The Bolivarian Republic of Venezuela joint the United Nations Human Rights Council (UNHRC) in 2013. The issues evaluated by the respective council are discriminations towards albinism and defining victims of trafficking as modern slaves. Venezuela dedicates itself to a global solution against this discrimination and states is commitment to contribute to these field of activities through international cooperation.
Discrimination towards albinism
The Republic of Venezuela expresses its deep solidarity with people suffering from albinism who are facing discrimination or violence. Aware of the Universal Declaration of Human Rights (1948) stating that all human beings are equal in dignity and rights, albinos should not be treated differently. Venezuela has a deep concern about the brutality and the t...
Subscribe to the
Delegate's Club to fully unlock this Position Paper.
You can search and browse the Position Paper Database and read abstracts for each paper. To get access to the full database and the full content of all Position Papers, get a Delegate's Club subscription Learn More
Subscribe Now!