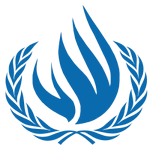 Committee
United Nations Human Rights Council
Country
Switzerland
Author
Delegation from
Switzerland
Represented by WHU Otto Beisheim school of management
Position Paper for the United Nations Human Right Committee
The topic before the United Nations (UN) Human Rights Committee (HRC) includes the following: Discrimination of albinism as well as the topic of human trafficking as a new form of slavery. As representatives of the Swiss government we look forward to discuss and address these issues with the member states 1 Discrimination against albinism
The major problems that the albino community in Africa faces are fear and suppression of a minority as well as the fact that they are denied proper education and access to the regular school the regulations represented within our country in regard to discrimination, before suggesting them as possible means of abolition of decimation of the albino community mentioned above. The Swiss Government has taken a sectorial approach to provide anti-discrimination protection.1 These laws are based on the anti-discrimination clause of the Swiss Constitution, whic...
Subscribe to the
Delegate's Club to fully unlock this Position Paper.
You can search and browse the Position Paper Database and read abstracts for each paper. To get access to the full database and the full content of all Position Papers, get a Delegate's Club subscription Learn More
Subscribe Now!