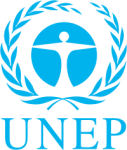 Committee
United Nations Environment Programme
Country
Sri Lanka
Author
Delegation from Sri Lanka Represented By Julius-Maximilians-Universitaet Wuerzburg
Position Paper for the United Nations Environment Programme (UNEP)
The Democratic Socialist Republic of Sri Lanka has not only been a member state of the United Nations for more than sixty years but also a proud member of the United Nations Environment Programme. We would like to emphasize the great importance of the UNEP working to promote environmental sustainability as we have a major responsibility for preserving our planet for our children and grandchildren. Therefore, we appeal to every member state of UNEP to put aside their own interests for the benefit of the upcoming discussion.
I. Accelerating the Fight Against Desertification In The Global Decade Against Deterioration
Desertification is defined as a phenomenon of land degradation in arid, semi-arid and sub-humid areas resulting from different factors, including climatic variations and human activities. Although no part of Sri Lanka is yet affected by desertification it is nevertheless likely that desertification may emerge as a pro...
Subscribe to the
Delegate's Club to fully unlock this Position Paper.
You can search and browse the Position Paper Database and read abstracts for each paper. To get access to the full database and the full content of all Position Papers, get a Delegate's Club subscription Learn More
Subscribe Now!