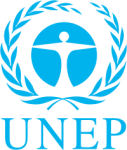 Committee
United Nations Environment Programme
Country
Spain
Author
United Nation Environmental Program
Kingdom of Spain
Accelerating the Fight against Desertification in the Global Decade against Deterioration
The Kingdom of Spain has been a part of the international fight against desertification since the awareness on the subject was raised: Spain was present at the 1977 United Nations Conference on Desertification in Nairobi and signed the United Nations Convention to Combat Desertification in 1994 and ratified it in 1996. Spain has also supported resolutions 62-195 and 64-201 declaring 2010-2020 the United Nations Decade for Deserts and Fight against Desertification, and resolution 68-213 on the implementation of the UNCCD.
Spain is a very dry country: more than half of its surface is semi-arid or arid and a quarter is at risk of desertification. The first cause of desertification in Spain is agriculture, since it represents 80% of the national water consumption: 10% of the farmlands are irrigated by rivers (and not rainwater). A lot of these farmlands are greenhouses, in which plants are grown all-year round and the earth never lies fallow. During the 1977 United Nations Conference on Desertification in Nairobi, Spain appeared to be the only western European country that had serious desertification problems. In order to counter these problems, Spain set up the Project for Fighting Desertification in the Mediterranean (LUCDEME) in 1981. The objective of this project was to analyze the causes of desertification and determine what technologies could be used in the fight against it. From a practical point of view, the project has led to the publication of 132 maps indicating ground quality and composition in all regions endangered by desertification; it has also led t...
Subscribe to the
Delegate's Club to fully unlock this Position Paper.
You can search and browse the Position Paper Database and read abstracts for each paper. To get access to the full database and the full content of all Position Papers, get a Delegate's Club subscription Learn More
Subscribe Now!