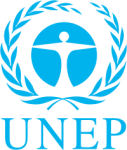 Committee
United Nations Environment Programme
Country
South Africa
Author
Committee: United Nations Environment Program Country: Republic of South Africa
Topic A: Accelerating the Fight against desertification in the Global Decade against deterioration
The Republic of South Africa is deeply concerned by the issue of desertification as ninety percent of its territory is composed of drylands inherently vulnerable to various forms of degradation. As a matter of fact water erosion affects 70% of South African soils, alongside with many other factors such as wind erosion, crusting, compaction, acid rains etc. This is why South Africa ratified the United Nations Convention to Combat Desertification (UNCCD) in 1997. Since then, not only did South Africa launch its National Action Program in 2004, following the UNCCD requirements, but we were also key actors to initiate the Sub-Regional Action Program to combat desertification (SRAP) in the Southern African Development Community (SADC), as it was necessary to bring an effective collective response to the problems of desertification and land degradation, especially those that cross national boundaries.

The Republic of South Africa wants to bring its experience in the fight against land degradation and desertification. Desertification destroys South African soils and biodiversity, reduces water resources and impairs the country's ability to feed its population, and so is it for many other count...
            
Subscribe to the
Delegate's Club to fully unlock this Position Paper.
You can search and browse the Position Paper Database and read abstracts for each paper. To get access to the full database and the full content of all Position Papers, get a Delegate's Club subscription Learn More
Subscribe Now!