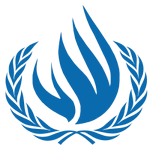 Committee
United Nations Human Rights Council
Country
Saudi Arabia
Author
Saudi Arabia is an kingdom ruled by King Salman ibn Abd al-Aziz. Despite harshened dry deserts with great temperature extremes, this country has a population of 28 million Saudis including 6 million non-nationals who are 100% Arabic- speaking Muslims. The Kingdom Saudi Arabia has an oil-based economy and is the 19. biggest economy in the world.
Discrimination against albinism
Discrimination affects everyone, whether it is about age, race, religion, gender or any person who differs from another. It is a major problem that exist in the whole world in the 21st century. However, there are certain ...
Subscribe to the
Delegate's Club to fully unlock this Position Paper.
You can search and browse the Position Paper Database and read abstracts for each paper. To get access to the full database and the full content of all Position Papers, get a Delegate's Club subscription Learn More
Subscribe Now!