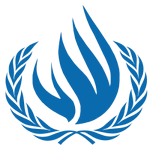 Committee
United Nations Human Rights Council
Country
Russian Federation
Author
1. Discrimination against albinism
On the 13th June 2016 the world celebrated the second International Albinism Awareness Day. The establishment of this celebration indicates not only praise of diversity and equality, but also shows that discrimination of persons with albinism needs closer attention from States, NGOs and international community. Discrimination against persons with albinism takes a dramatic scale in Sub-Saharan and East Africa – not only because of a high number of persons with albinism among the population but also because of lack of education and prevalence of superstitions, prejudices and stereotypes. Another part of the tragic picture is trade of body parts of murdered or traumatized persons with albinism on black market, which brings the issue completely new dimension. As an assembly of States, we need to condemn persistent discrimination against persons with albinism. We need to provide them with worthy life conditions and better opportunities. We need to combat superstitions which often create a demand in killings and trafficking of body parts of persons with albinism. We need to criminalize violence against persons with albinism and ensure effective law enforcement. The Russian Federation supports previous decisions and resolutions made by General Assembly and Human Rights Council regarding protection of persons with albinism - for instance, Resolution 23/13 constituting the first global decision on the issue, Resolution 24/33 on technical cooperati...
Subscribe to the
Delegate's Club to fully unlock this Position Paper.
You can search and browse the Position Paper Database and read abstracts for each paper. To get access to the full database and the full content of all Position Papers, get a Delegate's Club subscription Learn More
Subscribe Now!