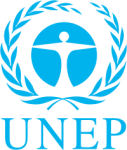 Committee
United Nations Environment Programme
Country
Romania
Author
Position Paper
Committee: UNEP – United Nations Environment Program Topic: Global action to prevent marine litter, produced by humans and Accelerating the fight against desertification in the global decade against deterioration. Country: Romania Represented by: Florin Léon Valentin Belu (University of Lucerne, Switzerland)
On behalf of the Romanian government and as representatives of the Romanian Culture, we are proud to carry the presidency of the Committee of Permanent Representatives of the United Nations Environment Programme (CPR UNEP) from June 2015 through to June 2017. Furthermore, we are glad to seize the opportunity to participate in an exceptionally important an...
Subscribe to the
Delegate's Club to fully unlock this Position Paper.
You can search and browse the Position Paper Database and read abstracts for each paper. To get access to the full database and the full content of all Position Papers, get a Delegate's Club subscription Learn More
Subscribe Now!