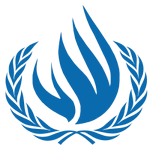 Committee
United Nations Human Rights Council
Country
Qatar
Author
Delegation from Qatar Represented by Luca Bräse, WHU – Otto Beisheim School of Management
Position Paper for the Human Rights Council
The topics for the Human Rights Council (HRC) are: Discrimination towards Albinism; Defining Victims of Trafficking as Modern Slaves. The delegation of Qatar looks forward to working multilaterally with Member States in addressing these issues at the upcoming conference.
I. Discrimination towards Albinism
Protection of Minorities is an important theme in the Protection of Human Rights and therefore in the Charter of the United Nations (UN). Albinism as a special form of minority that is not an Ethnic, Religious or Linguistic minority or a specific national phenomenon, but rather a worldwide existing health related disorder. This makes it a very specific case that needs specific ways to cope with the impending problems. The unique position of...
Subscribe to the
Delegate's Club to fully unlock this Position Paper.
You can search and browse the Position Paper Database and read abstracts for each paper. To get access to the full database and the full content of all Position Papers, get a Delegate's Club subscription Learn More
Subscribe Now!