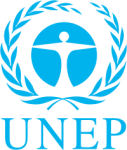 Committee
United Nations Environment Programme
Country
Oman
Author
Position Paper Omani Delegation to the UNEP
Topic 1 Desertification and Deterioration
The General Assembly of the United Nations has bestowed the current decade to combating the extension of deserts and desertification. Albeit the international community has already engaged herein the saddening persistence of the very issue cannot be denied. Moreover, poverty among dryland populations remains troublesome. With climate change the scope of land vulnerable to desertification may increase.
Fertile and sufficiently hydrated land is one of the most cardinal resources for human existence. As drylands are vital croplands and extensively utilized for grazing livestock the global food security is at stake. We might observe fatal periods of starvation and water scarcity.
Facing a crescendo of man-made environmental catastrophes, the Omani Delegation to the United Nations Environmental Program perceives deterioration and desertification as a world spanning problem which is unfortunately to grow with culminating alacrity, unless there is immediate action.
As a country that is located in an arid climate zone we are strongly affected and acknowledge the utmost relevance of the topic accordingly. We believe those actions, which threaten water resources, produce hazardous waste and consume vital resources of land, shall be stopped immediately.
2
The Sultanate of Oman devoted great efforts to develop a National Action Program to combat Desertification in cooperation with UNEP/ROWA and the Ministry of Regional Municipalities, Environment and Water Resources.
This is, because the Sultanate is largely occupied by deserts and receiving precipitation by humid monsoon air and irregular and generally insufficient rainfall. Drainage water of the mounta...
Subscribe to the
Delegate's Club to fully unlock this Position Paper.
You can search and browse the Position Paper Database and read abstracts for each paper. To get access to the full database and the full content of all Position Papers, get a Delegate's Club subscription Learn More
Subscribe Now!