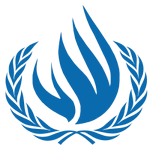 Committee
United Nations Human Rights Council
Country
Mexico
Author
Position Paper for the Human Rights Council
Committee: Human Rights Council
Country: United Mexican States
Topics: Discrimination against albinism, Human trafficking as a new form of slavery
The United Mexican States is looking forward to working with the United Nations on these topics of deep concern and believes the member states will be able to cooperate and have a constructive and genuine dialogue with due respect to the different cultures and beliefs represented in this committee.
I. Discrimination against albinism
The United Mexican States has been pursuing the ideals of the Universal Declaration of Human Rights, meaning the right for every human being to a decent life, liberty, health and education. The United Mexican States actively participated in the International Covenant of Economic, Social and Cultural Rights and the Convention on the Rights of the Child. The United Mexican States also took part in the drawing up of past United Nations resolutions concerning albinism, aimed at gathering more information on the issue of albinism discrimination through specific reports (1). The United Nation also created International Albinism A...
Subscribe to the
Delegate's Club to fully unlock this Position Paper.
You can search and browse the Position Paper Database and read abstracts for each paper. To get access to the full database and the full content of all Position Papers, get a Delegate's Club subscription Learn More
Subscribe Now!