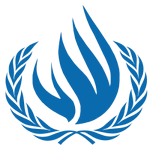 Committee
United Nations Human Rights Council
Country
Maldives
Author
Maldives Position Paper:
As a member of the Human Rights Council, the Republic of Maldives works towards the establishment of human rights and condemns discrimination or violations against the human rights. Human rights are an important matter for the republic of Maldives, as the Human Rights Commission of the Maldives was established in 2003 and ratified in 2005. Therefore the republic of Maldives condemns discrimination against people with albinism and human trafficking.
Discrimination against albinsim
It is undeniable that people with albinism face discrimination and obstacles in their life's. Due to visual problems, many people with albinism are being pushed out of schools or have problems with learning or studying in school. Furthermore social exclusion and discrimination against people with albinism poses not only a big problem for ...
Subscribe to the
Delegate's Club to fully unlock this Position Paper.
You can search and browse the Position Paper Database and read abstracts for each paper. To get access to the full database and the full content of all Position Papers, get a Delegate's Club subscription Learn More
Subscribe Now!