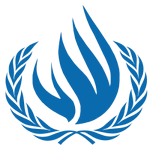 Committee
United Nations Human Rights Council
Country
Macedonia, Former Yugoslav Republic of
Author
Committee: United Nations Human Rights Council Country: Former Yugoslav Republic of Macedonia Delegate: Cihan Schoppe
The Former Yugoslav Republic of Macedonia has some 748 km of boundaries, shared with Serbia to the North, Kosovo to the Northwest, Bulgaria to the east, Greece to the south and Albania to the west. The last official estimate from 2009, gives a figure of 2,022,547 inhabitants. According to the last census data, the largest ethnic group in the country are the Macedonians. The second largest group are the Albanians who dominated much of the North-western part of the country Following them, Turks are the third biggest ethnic group of the country where official census data put them close to 80.000 and unofficial estimates suggest numbers between 170.000 and 200.000.
1st Topic A: Discrimination Toward Albinism
Albinism is an inherited condition that is present at birth. It is c...
Subscribe to the
Delegate's Club to fully unlock this Position Paper.
You can search and browse the Position Paper Database and read abstracts for each paper. To get access to the full database and the full content of all Position Papers, get a Delegate's Club subscription Learn More
Subscribe Now!