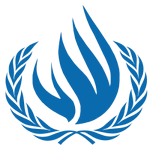 Committee
United Nations Human Rights Council
Country
Korea,  Republic of
Author
Delegation from Represented by The Republic of Korea Julius-Maximilians-Universität Wuerzburg
Position Paper for the Human Rights Council (HRC) "We the peoples of the United Nations determined […] to reaffirm faith in fundamental human rights, in the dignity and worth of the human person, in the equal rights of men and women and of nations large and small" is written in the Preamble of the UN Charta. Human rights are the most valuable good we have and it is necessary that we all protect them. The Republic of Korea is part of the Human Rights Council and highly motivated to not only cooperate but also to work out solutions that will improve the situation of all humans living on this earth.
I. Defining Victims of Trafficking as Modern Slaves Human Trafficking is a serious topic that all countries worldwide have to deal with...
Subscribe to the
Delegate's Club to fully unlock this Position Paper.
You can search and browse the Position Paper Database and read abstracts for each paper. To get access to the full database and the full content of all Position Papers, get a Delegate's Club subscription Learn More
Subscribe Now!