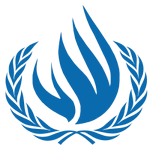 Committee
United Nations Human Rights Council
Country
Kenya
Author
Committee: United Nations Human Rights Council Topic A: Discrimination Toward Albinism Topic B: Defining Victims of Trafficking as Modern Slaves Country: Republic of Kenya Represented by: Stephanie Nicol, MUN Team University of Lucerne
The Republic of Kenya would like to thank the committee for the opportunity given us to participate in this conference and share our opinion on the topics of Discrimination toward Albinism and Defining Victims of Trafficking as Modern Slaves. Kenya is looking forward to a fruitful debate and a productive discussion, which will hopefully help us draft a good resolution in order to improve the situation of our people and the world as a whole.
Topic A Art. 27 of the Kenyan Constitution defines freedom from discrimination against any person on any ground, including race, sex, pregnancy, marital status, health status, ethnic or social origin, colour, age, disability, religion, conscience, belief, culture, dress, language or birth. Discrimination against Persons with Albinism is a problem in every country, however special attention to ...
Subscribe to the
Delegate's Club to fully unlock this Position Paper.
You can search and browse the Position Paper Database and read abstracts for each paper. To get access to the full database and the full content of all Position Papers, get a Delegate's Club subscription Learn More
Subscribe Now!