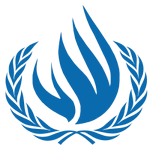 Committee
United Nations Human Rights Council
Country
India
Author
Delegation from India
Position Paper for the United Nations Human Rights Council
I. Discrimination against Albinism
Albinism is a rare genetically inherited condition and occurs as a global phenomenon. With about 100 thousand to 200 thousand such cases, India is the country with the second largest population of people with Albinism in the world. Because of rare access to a suitable health education and services many persons affected by Albinism develop significant visual impairment and die of skin cancer or related illnesses. The socially and medically misconception surrounding the physical appearance of person with Albinism foster their marginalisation and social exclusion, which lead to various forms of stigma and discrimination. Especially the severe attacks against people with Albinism, primarily in Sub-Saharan Africa, gives India cause for concern. Caused by erroneous beliefs and myths, persons with Albinism are hunted with the motive to use their body parts in religious rituals. The superstitious belief that having intercourse with a person with Albinism cures HIV/AIDS led to the rape of several innocent men, women and children.
The Government of India takes all measures to ensure that people with Albinism are treated with dignity and respect according to...
Subscribe to the
Delegate's Club to fully unlock this Position Paper.
You can search and browse the Position Paper Database and read abstracts for each paper. To get access to the full database and the full content of all Position Papers, get a Delegate's Club subscription Learn More
Subscribe Now!