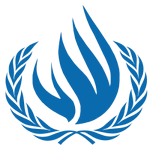 Committee
United Nations Human Rights Council
Country
Georgia
Author
Delegation from Georgia represented by Alina Petrova
Position Paper for the United Nations Human Rights Council (UNHRC)
 Discrimination against albinism
Albinism is a rare, genetically inherited condition, which occurs worldwide. The appearance, resulting from albinism, caused in particular by the lack of melanin in the skin, eyes and hair, as well as the high sensitivity to exposure to the sunlight, leads to stigmatisation and discrimination of tens of thousands of people across the world. They face barriers, engraved stigma and violence, that exclude them from the society and foster their marginalization. Due to these challenges, people suffering from albinism throughout the world are unable to enjoy the full range of human rights and the same standards of equality and dignity as others. This subject is rather complex due the fact, that the problems, related to this disease, encompass several human rights issues, limited not only to discrimination based on the skin colour, but also discrimination on the grounds of disability and special needs in terms of access to education and health care. While many of these challenges are global, such severe problems as harmful traditional practices, ritual attacks and trade of body parts for witchcraft purposes, have been identified in certain regions, predominantly in sub-Saharan Africa. These beliefs put the security and lives of this unique group at constant risk.
Georgia is one of the countries with a very little number of people affected by this...
Subscribe to the
Delegate's Club to fully unlock this Position Paper.
You can search and browse the Position Paper Database and read abstracts for each paper. To get access to the full database and the full content of all Position Papers, get a Delegate's Club subscription Learn More
Subscribe Now!