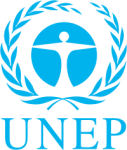 Committee
United Nations Environment Programme
Country
France
Author
Delegation from The French Republic
Represented by Rebecca Merck - WHU-Otto Beisheim School of Management
Position Paper for the United Nations Environment Program
The topics for the United Nations Environment Program (UNEP) are: Taking global action to prevent marine litter produced by humans and accelerating the fight against desertification in the global decade against deterioration. The French Republic recognizes the importance of both issues and looks forward to working jointly with other Member States on these issues at the upcoming conference.
1. Global action to prevent marine litter produced by humans
The threat of marine debris across the world has become an increasing concern. On top of the hostile reduction in habitats of fauna and flora, evidence of micro plastic waste particles found within stomachs of fish and other marine animals is another issue arising from the estimated quant...
Subscribe to the
Delegate's Club to fully unlock this Position Paper.
You can search and browse the Position Paper Database and read abstracts for each paper. To get access to the full database and the full content of all Position Papers, get a Delegate's Club subscription Learn More
Subscribe Now!