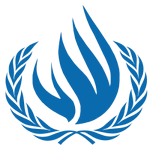 Committee
United Nations Human Rights Council
Country
France
Author
Delegation from The French Republic, represented by Marvin Meitzel, WHU - Otto Beisheim School of Management
Position Paper for the United Nations Human Rights Council
The topics before the United Nations Human Rights Council (HRC) are: Discrimination against albinism; and human trafficking as a new form of slavery. The French Republic looks forward to working multilaterally with Member States in addressing these issues at the upcoming conference.
I. Discrimination Against Albinism
Albinism is a genetic disorder, usually characterized by the complete or partial absence of pigment in the skin, hair and eyes. In some African countries, persons with the disorder are persecuted and subject to violence and abuse. A reason is that Albinism is commonly misunderstood. Symptoms of the most common type of albinism are a pale skin, red iris and white hair. Except for the symptoms mentioned before, people with albinism are generally as healthy as the rest of the population and the disorder is not contagious.
Despite that, attacks against people with albinism have been reported, about half of them resulted in death. The physical appearance of people with albinism fosters their social exclusion around the world. Depending on the county, it also serves as a sprin...
Subscribe to the
Delegate's Club to fully unlock this Position Paper.
You can search and browse the Position Paper Database and read abstracts for each paper. To get access to the full database and the full content of all Position Papers, get a Delegate's Club subscription Learn More
Subscribe Now!