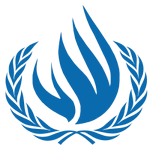 Committee
United Nations Human Rights Council
Country
El Salvador
Author
Position Paper
Country: El Salvador
Committee: United Nations Human Rights Council
Delegation: AIMUN University: Amsterdam University College
Topic A: Improving Basic Living Conditions in Refugee Camps/for Refugees
Albinism is a rare, non-contagious, genetically inherited condition which occurs worldwide regardless of ethnicity or gender. Albinism as a whole still misunderstood both socially and medically, as the differ...
Subscribe to the
Delegate's Club to fully unlock this Position Paper.
You can search and browse the Position Paper Database and read abstracts for each paper. To get access to the full database and the full content of all Position Papers, get a Delegate's Club subscription Learn More
Subscribe Now!