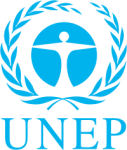 Committee
United Nations Environment Programme
Country
Egypt
Author
Delegation: Arab Republic of Egypt
Committee: United Nations Environment Programme
Topic 1: Accelerating the Fight Against Desertification In The Global Decade Against Deterioration
Desertification is a worldwide plague. Each year 12 million hectares are lost due to drought and desertification, which represents 23 hectares per minute. This phenomenon is accelerating and it is urgent for us to work against it as 2.6 billion people depend directly on agriculture, but 52% of the land used for agriculture is moderately or severely affected by soil degradation according to the UNCCD[1]. The causes of desertification are climate variations and human activities, among them over-cultivation, overgrazing and the mismanagement of water resources.

Only about 3 per cent of Egypt's land area is cultivated, but desertification and a rapidly growing population are eating into this resource, posing a significant threat to domestic food production. The Arab Republic of Egypt loses an estimated 11,736 hectares of agricultural land every year[2], and as a result if we do not counter desertification we risk the total loss of our arable land. We are therefore especially aware of the danger of desertification, which is why we are one of the fi...
            
Subscribe to the
Delegate's Club to fully unlock this Position Paper.
You can search and browse the Position Paper Database and read abstracts for each paper. To get access to the full database and the full content of all Position Papers, get a Delegate's Club subscription Learn More
Subscribe Now!