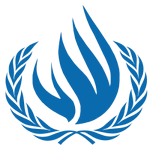 Committee
United Nations Human Rights Council
Country
Cuba
Author
Position Paper Delegation from Cuba Represented by Helmut-Schmidt-University Jennifer Franke
Position Paper for the Department of Human Rights and Humanitarian Affairs (Human Rights Council)
The topics for the Human Rights Council (HRC) at the HamMUN 2016 are: A. Discrimination against albinism and B. Human trafficking as a new form of slavery.
Topic A: Discrimination against Albinism
The topic of discrimination against albinism is a very recent one for the UN. It has been on the agenda of the UN just as recently as June of this year with the Forum for Action against Albinism. Approximately 1 in 20 000 people is affected by albinism worldwide , which make...
Subscribe to the
Delegate's Club to fully unlock this Position Paper.
You can search and browse the Position Paper Database and read abstracts for each paper. To get access to the full database and the full content of all Position Papers, get a Delegate's Club subscription Learn More
Subscribe Now!