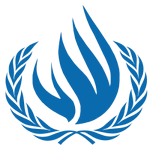 Committee
United Nations Human Rights Council
Country
China
Author
Position Paper from Jakob Wiedekind representing The People's Republic of China in the Human Rights Council at the HAMMUN 2016
Topic A: Discrimination against people with albinism (A) Albinism is a rare genetic disorder that is still unfortunately often times misunderstood, both medically and socially. This genetic disorder causes the people affected to have little or no color in their skin, hair or eyes. Even though the magnitude of this problem is not global, the Human Rights Council has to include and discuss this topic, especially because of the strong violence and discrimination against people with albinism in West-Africa. Nations like Malawi, Tanzania and Zimbabwe are especially confronted with this issue. The root of the problem lies in the superstitious belief that certain body parts of people who suffer from albinism contain magic powers that can be harnessed through rituals and witchcraft. The body parts are considered to bring health, good luck and happiness. The low standard of living and the low level of education are the ideal base for superstitious beliefs. Next to this extreme form of violence, people who suffer from albinism are oft...
Subscribe to the
Delegate's Club to fully unlock this Position Paper.
You can search and browse the Position Paper Database and read abstracts for each paper. To get access to the full database and the full content of all Position Papers, get a Delegate's Club subscription Learn More
Subscribe Now!