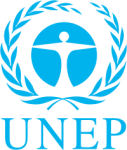 Committee
United Nations Environment Programme
Country
Canada
Author
Position Paper for the United Nations Environment Programme in HamMun 2016
1.Participation in the fight against desertification in the global decade against deterioration
Canada intends to encourage the fight against desertification in the world and is willed to pass a resolution containing specific and clear targets and solutions against the deterioration of the soil in collaboration with the members of the United Nations Environment Programme (UNEP).
Every year more than 10 million hectares of land are degraded all over the world. Based on effects like overgrazing, unsustainable farming, deforestation caused by humans, more than 1.5 billion people suffer under the impacts of the growing deterioration of essential soil, especially in developing countries. Canada is less vulnerable of desertification than other countries in arid, semi-arid and dry sub-humid regions, but has such a problems of drought. Mainly our areas in the provinces Alberta, Saskatchewan and Manitoba, which belong to 60% of Canadas cropland and 80% of rangeland, are impacted. That's a big issue for being a global producer of wheat and canola. We founded prairie farming communities (e.g. AAFC, PFRA or CASA) to develop a sustainable management in using the soil for agriculture. Although Canada is affected, we see us more in a bridging role between developed and ...
Subscribe to the
Delegate's Club to fully unlock this Position Paper.
You can search and browse the Position Paper Database and read abstracts for each paper. To get access to the full database and the full content of all Position Papers, get a Delegate's Club subscription Learn More
Subscribe Now!