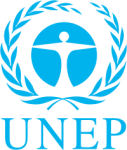 Committee
United Nations Environment Programme
Country
Bosnia and Herzegovina
Author
Country: Bosnia and Herzegovina Committee: UNEP
Topic 1: Accelerating the Fight against Desertification in the Global Decade Against Deterioration
Not only does desertification as an extreme have a growing impact on the global community but also land degradation; with the ever growing population worldwide and the shrinking of fertile land, food security and – in general – sufficient resources for human existence must be secured to be provided. Climate change and human actions – such as deforestation unplanned cultivation of cash crops on agriculture land for short term economic benefits – are causes for desertification and land degradation should fought against. Every year desertification causes damages worth 40 billion USD.
Bosnia and Herzegovina (BiH) is highly committed to fighting desertification and is emphasizing the importance of thorough planning and coordination of actions among all member states of the UNEP. As post war BiH is dealing with social, economic and environmental problems, land degradation is one of the most crucial ones: Loss of agriculture lands is due to excessive erosion caused by defor...
Subscribe to the
Delegate's Club to fully unlock this Position Paper.
You can search and browse the Position Paper Database and read abstracts for each paper. To get access to the full database and the full content of all Position Papers, get a Delegate's Club subscription Learn More
Subscribe Now!