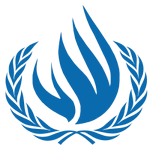 Committee
United Nations Human Rights Council
Country
Algeria
Author
Delegation of the People's Democratic Republic of Algeria represented by Huitzijared Contreras Miguel—Utrecht University; and the University of California, Irvine
The topics before the United Nations Human Rights Council (HRC) are: Discrimination against albinism and human trafficking as a new form of slavery. The People's Democratic Republic of Algeria looks forward to collaborating with member states at the conference.
I.
Over the past years, Algeria has become one of the strongest proponents against the rampant discrimination towards albinos that befalls the continent of Africa. Algeria's past actions have inspired the creation of a watchdog to combat the erosive nature of such actions; we are now more than ever committed to eradicating all forms of discrimination against albinos. Although a grander conversation regarding this topic has most recently evolved, albinism is a disease that has shaped the way the African community has developed throughout history.
Through tale and folklore, it wa...
Subscribe to the
Delegate's Club to fully unlock this Position Paper.
You can search and browse the Position Paper Database and read abstracts for each paper. To get access to the full database and the full content of all Position Papers, get a Delegate's Club subscription Learn More
Subscribe Now!