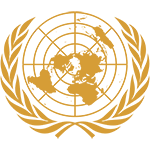 Committee
GA3: Social and Humanitarian
Country
Pakistan
Author
FAMUN GA3: Social, Humanitarian and Cultural Council Victoria Wicker / Delegate for the Islamic Republic of Pakistan
Topics: 1. Taking measures against (sexual) abuse by UN peacekeepers
Pakistan has been an active participant in United Nations peacekeeping missions and as such is very interested in finding ways to reduce the risk of such incidents and to properly punish perpetrators.
The problem of sexual abuse by UN peacekeepers is a serious issue that greatly damages the credibility of the UN and does lasting damage to populations that are supposed to be protected by the UN forces. The Islamic republic of Pakistan recognizes this, and in the past has acted to punish Pakistani perpetrators of such acts – as in the 2012 case of Pakistani police officers that were tried in a military court - and found guilty of perpetrating sexual abuse in Haiti and punished accordingly.
Although it would be conceivable that UN peacekeepers be tried for such crimes in the courts of the countries where the crime occurred, it is rather unfortunate that in many locales where UN peacekeepers and UN staff are located, a sufficiently developed and impartial legal st...
Subscribe to the
Delegate's Club to fully unlock this Position Paper.
You can search and browse the Position Paper Database and read abstracts for each paper. To get access to the full database and the full content of all Position Papers, get a Delegate's Club subscription Learn More
Subscribe Now!